Rey Alfonso X Hotel services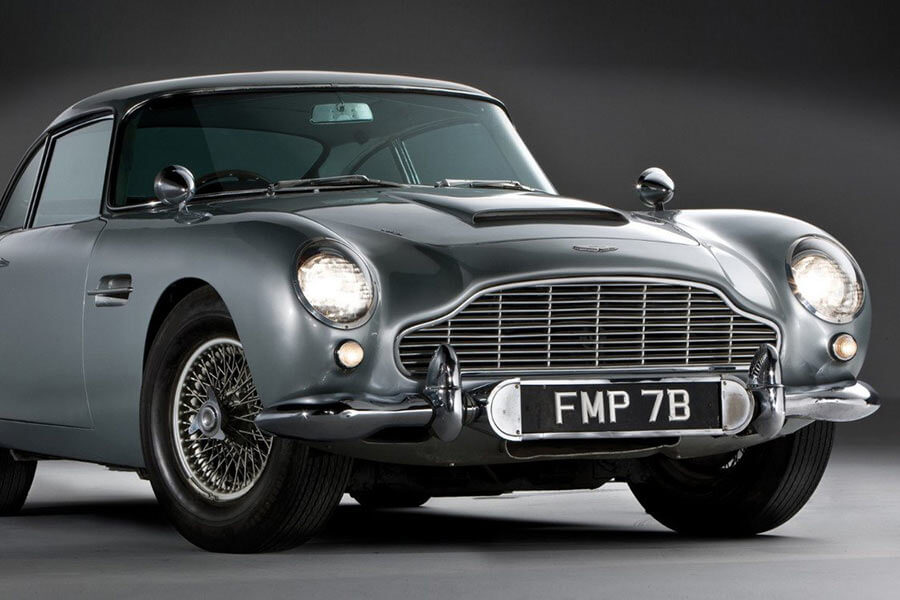 Free parking
No need to worry about parking your car in the center of Seville. Take advantage of our exclusive valet service.

Rooftop swimming pool
Our rooftop terrace is the perfect place to take in the view of the Giralda tower in a privileged setting. The terrace has been designed especially so you can relax on your visit to Seville
Read more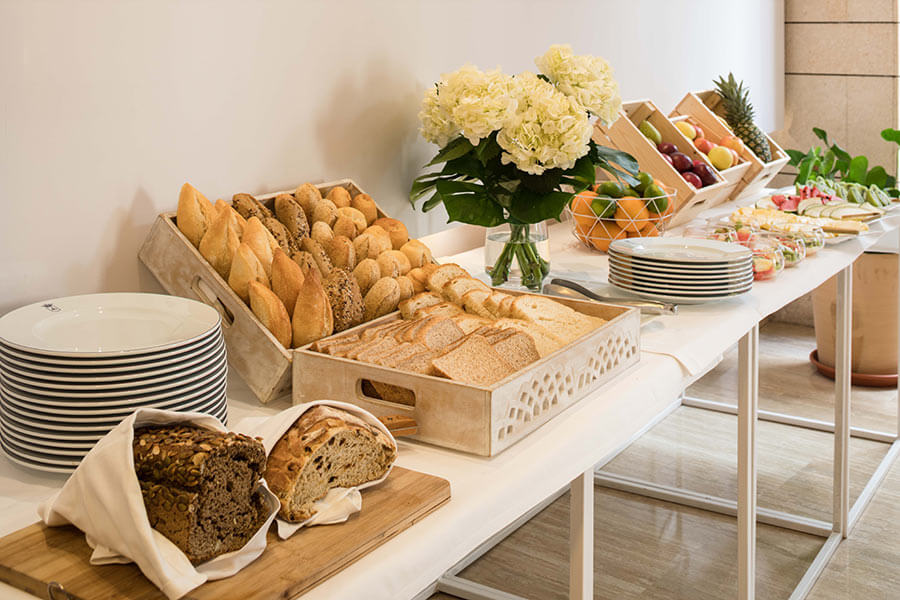 Breakfast
Hotel Rey Alfonso X lays out a delicious breakfast buffet, in a pleasing and tranquil setting, offering a wide variety of freshly made and quality products, everything you might need to prepare your breakfast just as you like it. If you must rise early and leave the hotel before the buffet opens, ask in reception about our early bird breakfast take-away.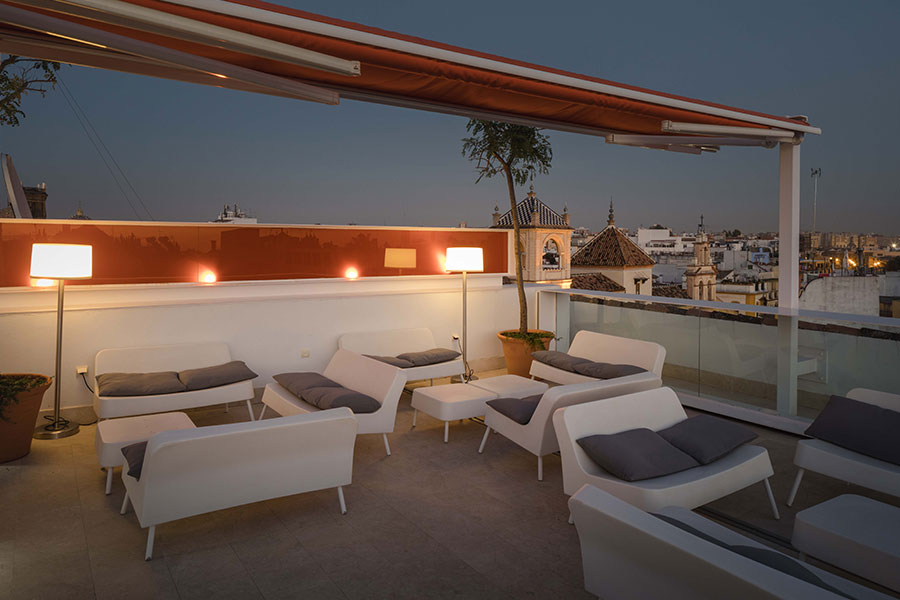 Coffee – Bar
First and foremost is our desire to make you feel at home. Come and acquaint yourself with the marvelous cocktails of the Doña Violante Café, with its pleasant atmosphere and its menu with a wide variety of gastronomic delights, specializing in local cuisine. Also don't miss the chance to visit Doña Beatriz de Suabia Bar, situated on the hotel's roof terrace, a unique place to unwind and disconnect amidst gardens, where you can pick at tapas while peering down over the city, enjoying the wonderful Sevillian sun.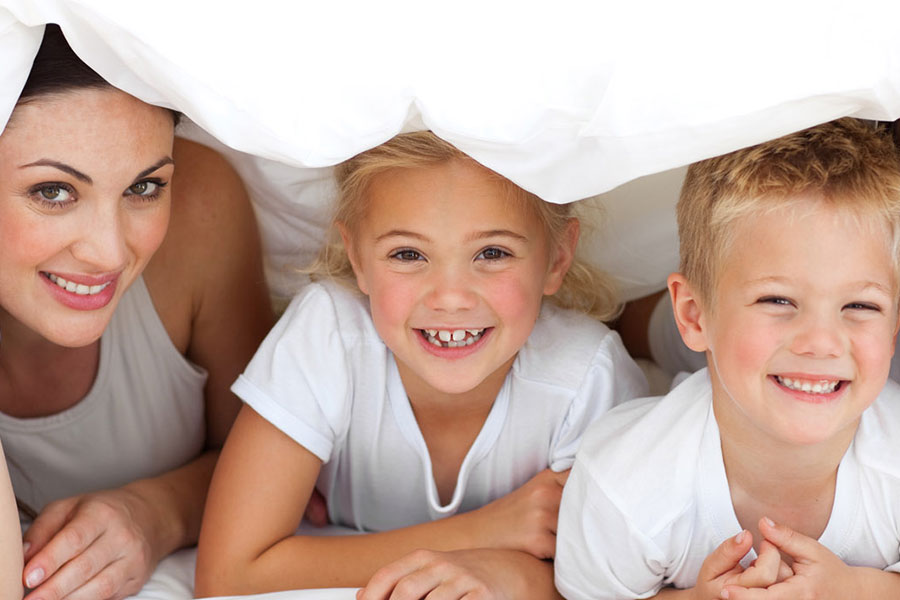 Family Travel
The hotel is the perfect location for a dream holiday that your whole family will never forget. A wide range of different accommodation possibilities are available for families, from our spacious superior rooms to our even roomier suites, making your stay even more of a delight. Enjoy our special family rates. Don't hesitate to ask for anything any member of your family might desire. We'll do our best to provide it in the quickest and most efficient manner possible.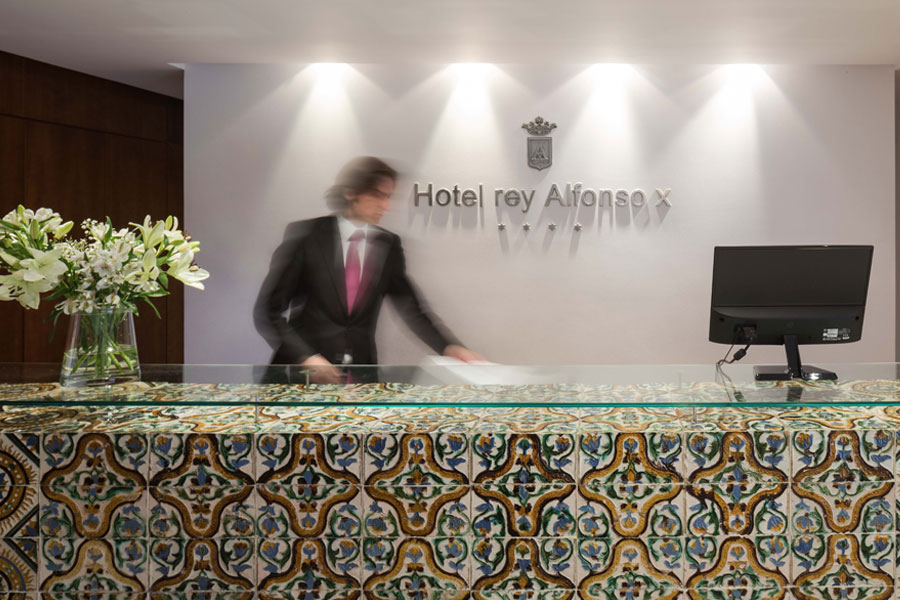 Kindness and efficiency
From the moment you walk in the door until you leave, you'll be able to enjoy the kindness, discretion and efficient service of our staff. Rather than a professional team, you'll feel as though a family has taken you in, a family whose sole desire is to attend to your every preference and desire. Just ask, and our hotel reception staff will inform you about the city's best and most prized restaurants, its most stimulating cultural events, its most inspiring exhibitions and its most fashionable shops.